Posted on
Hall Of Fame Inductions Highlight Walleyes Chapter's Banquet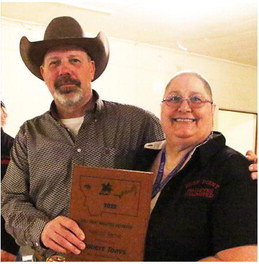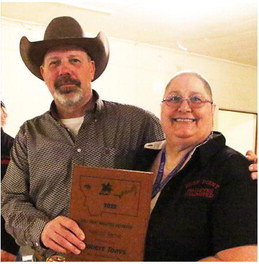 Two individuals being inducted into the Wolf Point Walleyes Chapter's Hall of Fame highlighted the chapter's 37th annual banquet held at the Wolf Point Elks Event Center on Saturday, March 18.
Robert Toavs was selected to the hall of fame for his dedicated service as an auctioneer at the banquet each year.
Toavs said the banquet is one of the fun events that he takes part in.
"It's an honor to be in this esteemed category," Toavs told the audience about his selection.
Also inducted into the hall of fame was Jacqueline Karge for her volunteer work at many banquets throughout the years. She joins her grandfather, Carl Karge, and her father, Craig Karge, as chapter hall of fame members. Carl helped start the chapter in Wolf Point.
Anglers of the Year selected were Dewey and Lanette Loegering. They are both avid supporters of the chapter.
Fort Peck Community College was recognized as the Sponsor of the Year for its longtime contributions to the chapter.
Nancy Hopson was the winner of the walleyes' corn hole competition with a 10-point score.
Wolf Point members holding state offices are Steve Harada as executive director and Craig Karge as Region I director. Wolf Point chapter officers are Garrett Pronto as president, Kris Keller as vice president, Samar Pronto as secretary and Nancy Hopson as treasurer.