Posted on
Felicia LeMay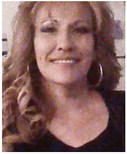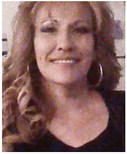 Felicia Fern LeMay, 47, of Albuquerque, N.M., formerly of Poplar, died March 1, 2023.
She was born in Billings to Joyce Ricker and Frederick James LeMay. She grew up in Poplar and California before putting her roots down in Albuquerque, N.M., where she started her family.
Her children remember her most for taking them to the Fourth of July parades in Los Lunas, the park and spending family time watching movies in the living room of their home. She accepted everyone for who they were without judgment and, for that, she made many friends along her journey.
She was preceded in death by her sisters, Almyra Greyhawk and Justine Shields; and close friend, Albert Gallegos.
She is survived by her nine children of Albuquerque, Mariah Gallegos, Reyna Gallegos, Michelle Gallegos, Shaniah Gallegos, Anthony Gallegos, Erica Lopez, Raven Montoya, Rueban Lopez and Estrella Montoya; sisters, Kitty Ricker and Kim Shields; and brothers, Fredrick James Lemay III and Chaska Foley.
Funeral services were held Monday, March 20, at the Makaicu Presbyterian Church. Interment was at Riverside Presbyterian Cemetery. Clayton Stevenson Memorial Chapel was entrusted with arrangements.