Posted on
Ella Mae Keller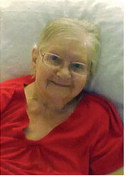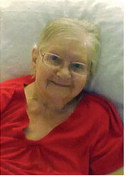 A celebration of life for Ella Mae Keller, 92, is being planned for June 17, 2023, at 1 p.m. in the Exhibit Hall at the Richland County Fairgrounds in Sidney, Mont., with Pastor Mike Backhaus officiating. A lunch will be served prior to the start of the service and there will be a dinner served after. Fulkerson Stevenson Funeral Home of Sidney, Mont., is assisting the family. Remembrances, condolences and pictures may be shared with the family at www.fulkersons. com. Ella Mae Keller was born in rural Turtle Lake, N.D., on June 17, 1930, to Fred and Olga (Schilling) Klain, the oldest of six children.
Ella Mae married Raymond Keller on Dec. 6, 1950, and to this union nine children were born. Ella Mae and Ray moved throughout North Dakota before settling in Wolf Point, Mont., in 1972.
Ella Mae worked as a cook at the Sherman Motor Inn in Wolf Point for over 25 years.
Ella Mae loved to fish with Ray and even hunted a few deer. They enjoyed going camping and took the family on many trips.
Ella Mae and Ray moved to The Lodge in Sidney in 2009 and lived there until Ray passed away in June of 2010. After, Ella Mae resided in the Extended Care Nursing Home in Sidney since 2017.
Ella Mae passed away peacefully on March 15, 2023, at the Sidney Health Center with her family at her side.
Ella Mae is survived by her daughters, Beverly (Jerry) Dempsey, Sharon (Kevin) Roth, Laura Duffey and Susan (Charles) Norwood; her sons, Paul (Tanya) Keller and Ricky Keller; daughter-in-law, Tina (Dave) Keller; siblings, Lois (Dennis) Schott, Lillian (John) Volochenko, Richard (Sharon) Klain and LeRoy Klain; 19 grandchildren; and 28 great-grandchildren.
She was preceded in death by her husband, Raymond Keller; sons, David and Clifford; daughter, Pam Bell; grandsons, Michael Roth and Jeremy Dempsey; and sister, Mary.
Ella Mae's family would like to say thank you to the staff at the Extended Nursing Home in Sidney. The love and care you gave Mom over all these years was simply the best.
(Paid Obituary)