Posted on
Marlene McClellan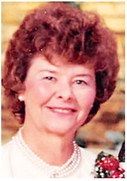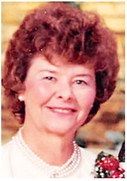 Marlene Esther Pawlowski McClellan, 89, died March 9, 2023, at The Springs in Billings.
Born April 7, 1933, to Henry and Esther (Schroeder) Pawlowski, she grew up on farm north of Circle with brothers, Marvin, Delbert and Delno and sisters, Margie Schriver, Lois Tew and Linda Palm.
After graduating high school in Circle High School in 1951, she went to business school in Billings and worked for Deister Ward & Witcher before marrying Samuel Arthur McClellan on Oct. 8, 1954, and settling down on the farm east of Vida where they raised four children.
She was an active member