Posted on
Jensen Works For Future During School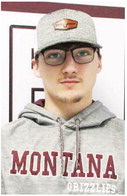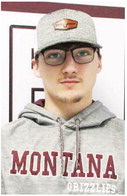 Wolf Point High School Vaun Jensen says he is enjoying his senior year at the school.
His activities have included being a starting cornerback for Wolf Point's football team.
A highlight for Jensen was intercepting a pass right behind half-time against Conrad.
As far as a team, Jensen mentioned that it was great to earn a home victory over Colstrip.
"Colstrip was a big win," Jensen said. "It was our first win for homecoming in years."
This spring, Jensen plans to compete in track for the first time. He is probably going to participate in the long jump and 400-meter dash.
"I just want to try it," Jensen said.
Other hobbies for Jensen include playing video games and chess.
As far as his favorite class, he mentions industrial arts classes with teacher R.C. Page.
Jensen's favorite teacher is Karli McGowan.
"She's a good teacher," Jensen said.
After high school, Jensen plans to attend the University of Montana. He will major in computer science.
He wants to have a career in software engineering. "I've always been fascinated with technology," Jensen said.
He has attended school in Wolf Point for six years.
"I like the environment," Jensen said of Wolf Point's school.
Vaun Jensen is looking forward to studying computer science at the University of Montana.
(Photo by Bill Vander Weele)