Posted on
Davidson Keeps Busy At Froid School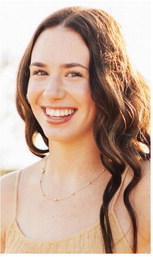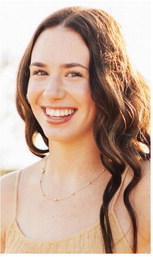 Senior Profile Davidson Keeps Busy At Froid School
Froid High School senior Baylee Davidson has been a familiar face during area activities throughout her four years in high school events.
Her involvement has included Business Professionals of America, Explore America, student council, volleyball and basketball.
In BPA, Davidson placed third for advanced office procedures and 10th in health administration procedures at this year's regional competition.
"It's a good experience," Davidson said of BPA.
She enjoyed last year's trip to Zion National Park last school year through the Explore America club. It was a positive learning experience for her.
Davidson, who is a student representative on the school's student council, had plenty of notable highlights during her athletic career in Froid.
Topping the list was qualifying for the state volleyball tournament when she was a junior.
She, along with two of her teammates, took part in the NoKaOi volleyball tournament held in Hawaii last summer.
"I liked meeting new people, the weather and the ocean," Davidson said. "It was fun getting to play with new players."
In basketball, she also enjoyed success and was known for her deadly eye from three-point range.
At school, Davidson likes being a teacher's aide for Michael Reiter.
She says her favorite teacher is Duane Larsen.
"He's a good teacher and bus driver," Davidson said.
She shares that one of her favorite memories was when Larsen had to yell at her classmate Dasani Nesbit for climbing on the top shelf of the bus.
Davidson isn't sure of what she wants to study in college yet or which school she will attend. There's a chance that she might play volleyball at the collegiate level.
She has attended school in Froid since kindergarten and she loves area residents.
"The community is always so supportive at sporting events and with fund-raisers," Davidson said. "You know everybody."