Posted on
Red Hawks Fall Short Against Circle Girls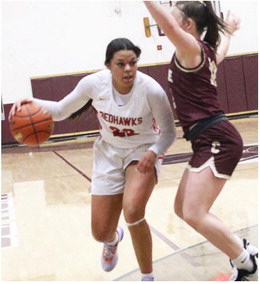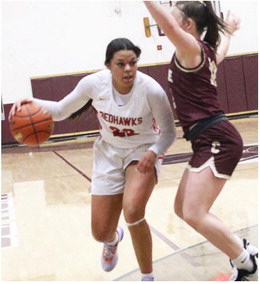 Froid's girls' basketball squad lost against Circle, 3730, in loser-out play at the Eastern C divisional tournament in Wolf Point on Thursday, March 2.
The Red Hawks trailed by a 10-5 margin at the end of the first quarter and 14-10 midway into the second period when Circle's Tina Hogan accounted for seven straight points to increase the margin to 21-10.
Froid/Lake responded with the last four points of the half on a drive and free throws by Dasani Nesbit to close the gap to 21-14.
After the Wildcats increased the margin to 24-16 during the third quarter, Nesbit led Froid/Lake back to 2419 at the end of the period.
A basket by Alexis Moline put Circle ahead 33-23 with under four minutes remaining, The Red Hawks fought back on a three-pointer by Isabelle Nordwick. A free throw by Nesbit put the margin at 38-28 with 51 seconds left.
Nesbit led the Red Hawks with 18 points. Baylee Davidson finished with seven points. Also scoring were I. Nordwick with three and Mara Salvevold with two points.
Nesbit finished with seven rebounds and six steals.
Leading Circle were Hogan with 16 and A. Moline with 13 points.
A. Moline grabbed seven rebounds.