Posted on
Poplar Drops Contest Against Cut Bank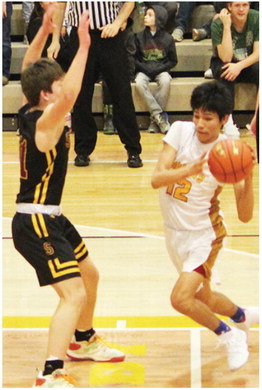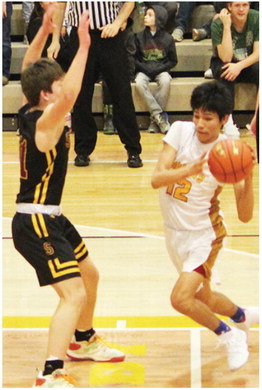 The Poplar Indians put up a good battle but fell to Cut Bank, 47-43, in the opening round of the Northern B divisional boys' basketball tournament in Shelby on Thursday, March 2.
Cut Bank took an 8-6 lead in the first quarter and increased the margin to 21-17 at the half.
Cut Bank held a 34-32 advantage after three quarters of play and held on for the first-round victory.
Allen Russell led the Indians with 12 points.
Also scoring for Poplar were William Youngman with nine, Kaniel Ricker with seven, Geordy Medicine Cloud with six, Delray Lilley with five and Walker Burshia with four points.
Leading Cut Bank were Tate Monroe with 11 and Peyton St. Goddard with 10 points.