Posted on
Gorder Earns Title At Meet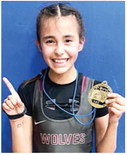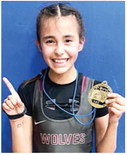 Wolf Point's Cali Gorder earned top honors at the Montana middle school wrestling championships during the weekend.
Gorder opened with a pin in 1:29 against Belgrade's Quinn Lindsley and then edged Lockwood's Emma Hernandez, 3-1.
Gorder won the title match at 81 pounds over Butte's Adalie Hazlett on a 7-0 decision.
Wolf Point's Annaleigh Matejovsky earned two victories at 113 pounds during the meet.