Posted on
Walleyes Unlimited Active In Area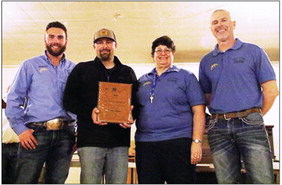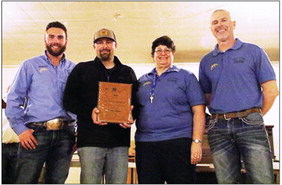 With fishing being a large recreational activity in the area, the Wolf Point Chapter of Walleyes Unlimited plays an important role in the community.
"It helps with the community and supports the great fisheries in our area," chapter president Garrett Pronto said.
Each March, the chapter holds its annual fundraiser banquet. Highlighting the night are awards given for Sponsor of the Year, Angler of the Year and selection of a new member into the Wolf Point Chapter of Walleyes Unlimited's Hall of Fame.
Another activity the group sponsors is a youth fishing day held during the summer at Fort Peck.
"It's a chance for us to take the kids out on the water," Pronto said.
Around the holidays, Walleyes Unlimited co-sponsors a Christmas lighting contest in the community.
The organization is also a financial supporter of other non-profit groups in the area. One contribution was a donation to the Ike's Pond project in Culbertson.
The chapter assists with tournaments at Fort Peck including the Montana Governor's Cup Walleye Tournament, Women's Walleye Tournament, Rock Creek Walleye Tournament and Warriors on the Water.
Along with Pronto, chapter officers are Kris Keller as vice president, Nancy Hopson as treasurer and Samar Pronto as secretary.