Posted on
Reddig's Season Is Much Better This Year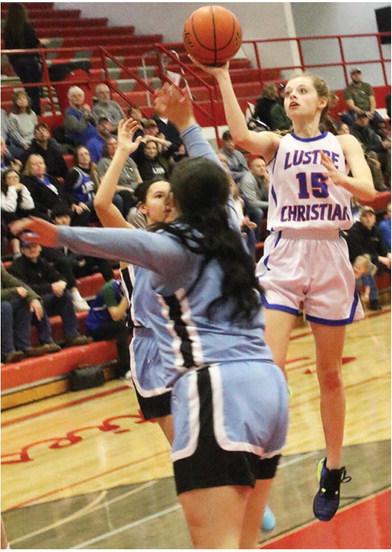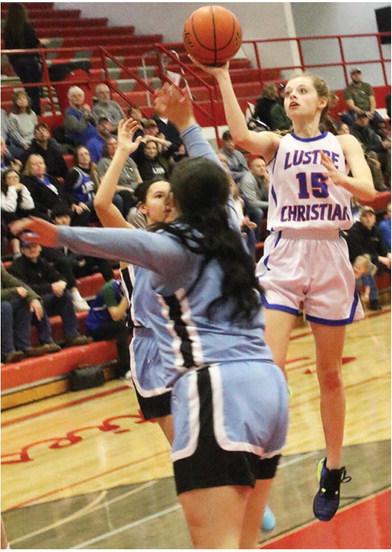 Of all the players who helped their teams earn divisional berths during the District 3C basketball tournament in Glasgow last weekend, the accomplishment probably didn't mean more to anybody than Lustre's standout Alexa Reddig.
A year ago, Reddig was forced to sit on the bench with a collarbone injury during most of the basketball season. It wasn't an easy adjustment for the All-State performer.
"I'm not used to sitting on the bench very often, so it was really hard," Reddig said. "I love basketball. It was tough."
The first time she returned to the court came during an off-season tournament early last summer.
"I was nervous," Reddig remembers. "Every time that I fell, I felt paranoid."
Although there were some anxious moments especially early this season, Reddig led the Lions to a successful campaign as a junior leader.
"I have improved and the team has improved so much," she said.
She likes it the best when she and teammates Aubri Holzrichter and Grace Brown each score in double figures for a victory.
"Aubri played so well this tournament. I was so glad that she had a 20-point game," Reddig said. "It's so fun when we're all scoring."
After Reddig scored 21 points against Nashua to capture a divisional berth, Reddig said the accomplishment was definitely emotional for her.
"I wasn't sure if we were going to divisionals," Reddig said. "I was so relieved and excited."
Next up is the divisional tournament in Wolf Point on March 1-4.
"There are a lot of tough teams. I hope we can pull together," Reddig said. "We pulled together and played so hard in this tournament. I hope we can continue."