Posted on
Frazer Squads Lose At Tourney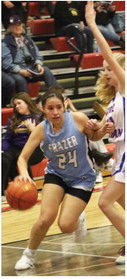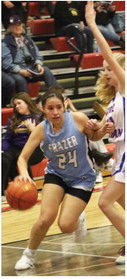 Frazer's girls' basketball team suffered a 52-50 loss against Nashua in loser-out action at the District 3C tournament in Glasgow on Friday, Feb. 18.
After falling behind by a 16-6 margin in the first quarter, the Bearcubs pulled to 2726 at the half.
Nashua held a 41-38 advantage after three quarters of play.
Frazer's top scorers were Lianna Jackson with 16, Angel Nelligan with 12 and Shakira Beston with 12 points each.
Also scoring were Audrey Smoker and Isabelle Even with five points each.
Tia Dees accounted for 26 points to lead Nashua. Kaitlyn Miller added 10 and Guinevere Abern had eight points.
Frazer's boys were eliminated by Dodson by an 80-38 final.
Dodson led 23-15 at the end of the first quarter and 47-25 at the half.
Dodson outscored the Bearcubs by a 20-3 margin in the third quarter.
Joseph Beston led the Bearcubs with 19 points.
Also scoring for Frazer were Ty Fourstar with six, Travis Long with six, Zayden Hentges with three, Cassius Smoker with three and C. Fox with two points.
Top scorers for Dodson were Mikey Jaynes with 33, Sebastian Best with 15 and Junior Stiffarm with 14 points.