Posted on
Cowboys Fall Against Fairview, 65-44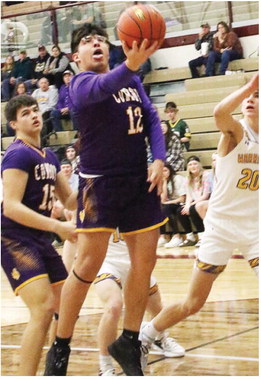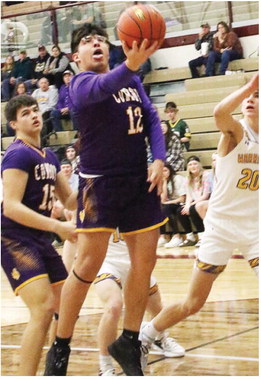 Culbertson's boys' basketball team lost against top-seeded Fairview, 65-44, at the District 2C tournament on Thursday, Feb. 16.
The Cowboys stayed close in the first quarter as baskets by Mark Kirkaldie cut Fairview's lead to 8-6. A basket by Payton Perkins and a layup by Dawson Bergum closed the gap to 14-10, but Fairview's Jeff Tjelde accounted for a three-point play for a 17-10 margin at the end of the opening quarter.
After Hunter Sharbono led the Warriors to a 22-14 lead, Mo Bighorn connected on a three-pointer.
Fairview gained a 24-18 advantage and then accounted for the last nine points of the half for a 33-18 margin. Deacon Gackle scored six of the points.
The Warriors led 47-33 at the end of the third quarter and put together an 11-0 run early in the final period.
Top scorers for the Cowboys were Bighorn with 17 and Kirkaldie with 10 points.
Also scoring were Perkins with seven, Bergum with six, Bridger Salvevold with two and Colin Avance with two.
Bighorn finished with seven steals and four assists.
Leading Fairview were Tjelde with 23 and Sharbono with 19.
Tjelde grabbed 11 rebounds. Sharbono had five assists and nine steals.