Posted on
Chamber Provides Events In Wolf Point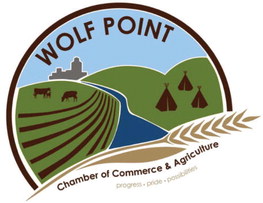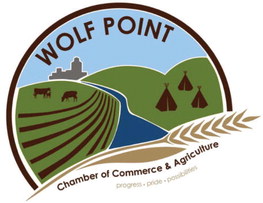 If there's a big event happening in the community, the Wolf Point Chamber of Commerce and Agriculture probably has an active role in making the activity possible.
Among the celebrations that the Wolf Point Chamber of Commerce coordinates include the Wild Horse Stampede, Art in the Park, A Night on the Missouri (dinner on the bridge), Wolf Point Brew Fest, Dueling Pianos and Christmas Stroll.
The chamber also finds volunteers and takes care of the hospitality rooms during tournaments, organizes clean sweep activities and holds After Hours celebrations quarterly.
More volunteer help is always needed.
Chamber officials note that the organization serves as the voice of local businesses. The chamber stresses progress, pride and possibilities.
Julie D'Ambrosio is the chamber's executive director.
Jerald Petersen is the board president for 2023. Directors include Jeff Presser, Aaron Kurokawa, Larry Corns, Scott Keen, Jan Bryan, Clint Long, Arlyss Long, Nicole Miller and Michelle Johnson. The chamber is dedicated to improving the economic pulse of the community. The organization's goals include economic and workforce development.
The membership dues structure includes $125 for home businesses, $150 for farmers/ ranchers and $100 for service organizations and individuals. Dues for businesses are $200 for 0-2 employees, $300 for 3-4 employees, $400 for 5-6 employees, $500 for 7-8 employees and $500 for nine or more employees. Cost for a corporate membership is $1,000.
When a new business opens, the chamber greets owners with a First Dollar Award. The chamber also offers Chamber Shopping Dollars as a form of a gift certificate with the goal of promoting local shopping. The chamber's website provides information regarding activities to do while visiting Wolf Point and key contacts if relocating to Wolf Point.
The chamber's office hours are 9 a.m. to 3 p.m. weekdays. The office is located at 200 U.S. Highway 2, Suite F2.