Posted on
4-H Remains Strong In Roosevelt County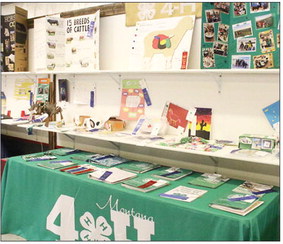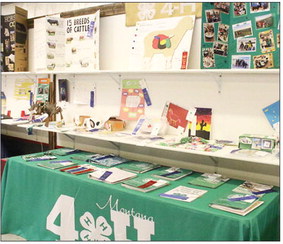 Roosevelt County features very active and successful 4-H clubs along with a strong overall program.
The five clubs include Centennial Clovers is based out of rural Culbertson. Organizational leaders are Tana Berwick and Bridgette Featherston. Fort Peck 4-H Club is based out of Poplar and organizational leader is Clarice Smoker. The Frontier 4-H Club is based out of Wolf POint and organizational leader is Phyllis Sethre. The Tumblewood 4-H Club is based out of Bainville and organizational leader is Jeanna Adkins. The Up-N-Atom 4-H Club is based out of Froid and organizational leader is Shonny Stentoft.
Between students and leaders, there are more than 100 Roosevelt County individuals involved in 4-H.
Montana 4-H is the youth development program of the Montana State University Extension. 4-H is the largest out-of-school youth development program in the state, reaching nearly 20,000 youth in all 56 counties each year. From learning how to cook or sew, raise an animal, or about conservation and robotics, 4-H offers a wide range of choices and opportunities for youth to learn and grow.
For the first time ever, Culbertson will host the statewide 2023 Rec Lab on March 17-19. Rec Lab features handson activities and provides an opportunity for youth and adults to enhance their leadership, communication and team building skills in an action packed and interactive setting. Rec Lab programming is designed to provide participants with tips and tricks for being a better club, camp, and community leader. Montana 4-H Rec Lab is open to youth 13 years of age or older as of Oct. 1, 2022.
Each year Rec Lab is hosted by rotation in the eight different 4-H districts around the state. The last time District 4 hosted Rec Lab was in 2013 and Valley County was the host.
Roosevelt County is part of District 4 which also includes Richland, Dawson, Daniels, McCone, Valley and Sheridan counties.
The highlight of the year for local 4-H members is the Roosevelt County Fair. Other events include Cloverbud Day and various workshops.