Posted on
Senior Profile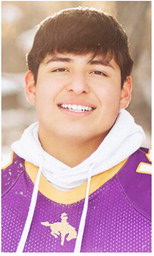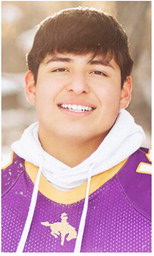 Perkins Has Been Proud To Play For Cowboys
Culbertson High School senior Peyton Perkins has a special reason why he is excited to head to college.
Perkins has recently signed a letter of intent to play football with Montana State University-Northern in Havre. His brother, Aiden, already is a member of Northern's football program.
"It's pretty unusual to be able to play at the next level with your brother," Peyton said. He is also looking to continue being on the same squad of his current high school teammate Colin Avance.
Perkins, a three-sport athlete, says football is his favorite sport to play.
"It's something that I've been playing since I was really young," he said. "It's just natural to me."
In his senior season, Perkins needed to make the adjustment from playing quarterback to tight end. Although the switch was a challenge, he did enjoy blocking opponents instead of them hitting him.
"That was actually pretty fun," he said. "It's better than getting crushed a million times again."
This basketball season has been an enjoyable one for Perkins. "It's fun to be able to play with my boys, if you will," he added.
During track season, Perkins competes in the shot put, discus and javelin. He is hopeful of duplicating Aiden's feat of placing at state in the shot put as a senior.
Other activities for Peyton include being vice president of Culbertson's Jobs for Montana Graduates organization.
"I like the people you meet and get to talk to and also the things you do with people that you like," Perkins said.
He is also a member of the school's new Indian Education Committee.
In the classroom, Perkins' favorite subject is history. His favorite teacher is Christina Olson.
At Northern, he plans to study electrical construction.
He feels fortunate that he attended school in Culbertson.
"I like the community," Perkins said. "Everything the community has done for me and my family is great."
Peyton Perkins is involved in three sports and two clubs at Culbertson High School.
(Photo submitted)