Posted on
Frank Gourneau Jr.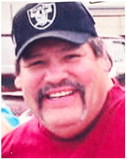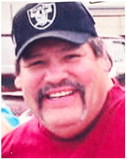 Frank Gourneau Jr., 64, of Poplar died Feb. 8, 2023.
He was born in Poplar Nov. 14, 1958, to Frank and Mary (Two Eagle) Gourneau Sr. He was an enrolled member of the Fort Peck Assiniboine and Sioux Tribes. When he was a child, his friends in Wolf Point called him "Jaqalaut," his family called him "Son" and his Poplar High School friends called him "Bogart."
He lived and attended school in Wolf Point until he entered the eighth grade when he moved to Poplar. He would always talk about his escapades with his friends and family in Wolf Point. He was an outstanding athlete. His "no-hitter" game being a story he loved telling. He excelled in track and field, wrestling, baseball, basketball and especially football. He won many local and state awards. He always said, "I loved to practice and never missed one."
He was an avid Vikings fan and, whenever a game was on, no matter the team, everyone was silent, except him.
He and Haven met in high school, married in 1979 and for the next 47 years raised six children and four grandchildren together. He never went a day without calling each and every one of his children and his wife several times a day and everyone else whose number he had.
He loved being in charge. Everyone had to drop what they were doing and do his bidding. He loved to visit, reminisce and tell stories about his youth, his Grandmother Emma and Great-grandmother Theresa and his aunts and uncles.
He served on the Fort Peck Tribal Executive Council and had a great love and concern for his community and especially for the youth. His one wish was that the youth in Poplar had a new outdoor swimming pool. He spent his life working in construction and, even as an adult, loved playing in the dirt. He owned and operated his first company, Three Feathers, and then Gourneau Construction, building roads, hauling material, demolition and everything else having to do with trucks and equipment.
He is survived by his wife, Haven Jo (McClammy) Gourneau; sons, Frank "Bosh" and Connor Gourneau; daughters, Mauri, Tessy and Sidney Gourneau and Rainey Azure; mother, Mary Ellen Gourneau; brothers, Greg, Caleb and Terrence Gourneau Sr.; sisters, Roxanne and Gwen Gourneau; and numerous grandchildren.
A rosary was held at 7 p.m. on Wednesday, Feb. 15, at the Our Lady of Lourdes Catholic Church in Poplar. The funeral will be held at 10 a.m. on Thursday, Feb. 16, at the Our Lady of Lourdes Catholic Church in Poplar. Interment will follow at Poplar City Cemetery. Clayton Stevenson Memorial Chapel was entrusted with arrangements.