Posted on
Cynthia Rae Hall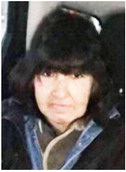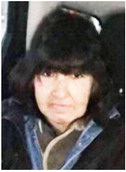 Cynthia Rae Hall, 59, died Feb. 1, 2023, in Wolf Point.
She was born on Sept. 13, 1963, to Arlene "Bugsy" Jackson (Hall) and Elwood Hall, Sr. in Moses Lake, Wash.
She was very nice to people. If it was snowing and freezing, she would tell them that they could spend the night and feed them. She always had something to warm up for them.
She held various jobs throughout her life, some of which included housekeeper, seismographer and a homemaker.
Some of her hobbies included visiting with her family and friends, watching her favorite game shows, The Price is Right and Family Feud, playing 10,000 and Yahtzee, reading books, listening to music, going for walks when the weather was nice and going for a cruise, but her favorite was making frybread.
She met Wilbert "Chief" Jackson and together they had James Wayne Jackson Sr. and Charmaine Jackson. She later met Mike Campbell and together they had Anjelica.
She was preceded in death by her son, James Jackson Sr.; brothers, Cody and Holt Jackson; sister, Lisa Hall; grandchildren, James Jackson Jr. and Josie Wounded Face; and the fathers of her children.
She is survived by her daughters, Charmaine and Anjelica; siblings, Lupe Hall St. Germaine, Elwood Hall Jr. and Darrell Jackson Jr.; numerous grandchildren; step-children, Wilbert Jackson, Michael Jackson, Aaron Jackson, Carlene Jackson, Mary Ellen, Shannon Nez, Dezi Adams, Mike Campbell Jr., Collette Renniger and Paul Castro.
Funeral services were held Thursday, Feb. 9, at Clayton Stevenson Memorial Chapel in Wolf Point. Interment was at King Memorial Cemetery in Wolf Point. Clayton Stevenson Memorial Chapel was entrusted with arrangements.