Posted on
Christoffersen To Serve As Interim County Attorney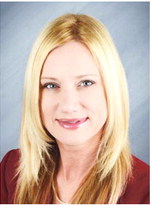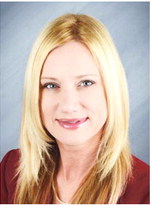 A former county attorney of Richland County has been selected by Roosevelt County commissioners to serve as an interim county attorney.
During a meeting on Thursday, Feb. 9, commissioners and other elected officials discussed the best way to proceed after Frank Piocos was removed from the office of county attorney when District Judge Katherine Bidegaray ruled Piocos wasn't an eligible candidate on Friday, Feb. 3.
At the end of the meeting, Commissioner Robert Toavs made the motion to appoint Janet Christoffersen as interim county attorney for a four-month period starting as soon as she becomes a resident of Roosevelt County. The motion was seconded by Commissioner Gary Macdonald and approved unanimously.
Christoffersen, who took part in the meeting through the telephone, indicated that she will be living in Roosevelt County as soon as Monday, Feb. 13.
If parties are satisfied with the arrangement, Christoffersen will serve in the position for a longer period of time.
Commissioners indicated that an election for county election won't take place until 2024, and that person won't officially take office until the start of 2025.
"We need to get a county attorney to keep the ball rolling," Commissioner Gordon Oelkers said near the beginning of the meeting.
Commissioners considered an inter-local agreement with other counties to receive some legal assistance, but a county attorney needs to be in place for such an agreement to take place.
District Judge David Cybulski suggested commissioners appoint Christoffersen so court proceedings won't be delayed. He noted that she has served as county attorney in a county that has more cases than are dealt with in Roosevelt County.
Although Christoffersen's longterm goal is practicing in Utah, she said she cares about Roosevelt County and is willing to serve as interim county attorney for a lengthly amount of time.