Posted on
Chastity Black Dog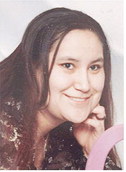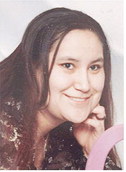 Chastity Martha Merijah Black Dog, 37, died Feb. 2, 2023, in Wolf Point.
She was born to William J. Black Dog and Elsie Lenore Dust Necklace on May 28, 1985, in Poplar. She lived most of her life in Fort Kipp and Brockton. She attended Brockton School and graduated in 2004. She attended Fort Peck Community College in Poplar and earned her CDL.
She is survived by her children, Brooke, Jazmine, Justin, Marshall, Hiro and Rayna; parents, William and Mary Black Dog; fiancé, Dennis Takes Horse; brothers, Miccah Dust, Robert Ferguson, Isaac and Quentin Failing, Micheal and Jacob; adopted brother, Isak Rosales; adopted sisters, Jana Nygard, Loretta Brown and Veronica Severt; grandmothers, Roberta and Connie Bird, Della Thomas, Ceya and Lydia Long Hair, Arletta Black Dog, Dani Green, Peggy Ireland, Dina Diserly, Diana Diserly- Tuttle, Vernita Buckles, Leta Atkinson, Irene Wilkins, Janice White Eagle, Trivian Grainger, Pauline Lewis, Doris Walking Eagle, Missy Bear Cub, Ruth Necklace, Bernice Martin; grandfathers, Maynard Black Dog, Adrian Ireland, Archie Bear Cub, Duane Green, Sly Martin, Rusty Denny, Allie Myron, Rusty, and Kermit Walking Eagle, Frank Smith, , Marvin and Randy Birthmark; and great-grandfather, Arlie Diserly.
She was preceded in death by her brother, Quannah M.
Funeral services were held on Saturday, Feb. 11, at the James Black Dog Center. Interment followed at Fort Kipp Cemetery. Clayton Stevenson Memorial Chapel was entrusted with arrangements.