Posted on
Students Collect Cans To Purchase Books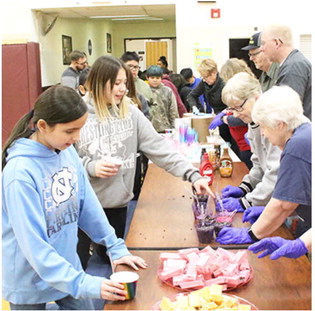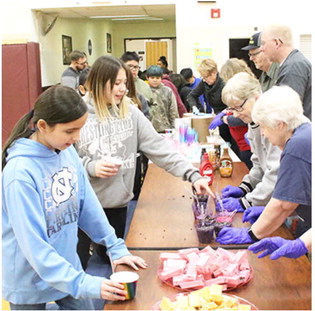 Wolf Point Optimist Club members rewarded North Side Elementary students last week for their work on a community service project.
Students collected pop cans for the past several months. A contest was held between classes with the top class receiving a donated pizza party from the Optimist Club. The winning class this year was the fourth-grade class.
The other students were able to celebrate their achievements with ice cream sundaes served by club members.
The cans are then delivered to Sidney for recycling. The money is donated to the Wolf Point's school library for the purchase of books.
This was the second year for the contest. Optimist Club president AJ Allen feels the club will continue with the project for years to come.
"It seems like it has gone very, very well," Allen said.
He thanked North Side librarian Helen Welte for helping store the cans at the school.
The pizza/ice cream parties were held in conjunction with Optimist Day.
For more information about the club, call Allen at 406-853-3071 or Gloria Sande at 406-653-1044.
Optimists Serve Ice Cream
Members of the Wolf Point Optimist Club serve ice cream sundaes to North Side students as part of the club's can project. Students collected cans, and money raised went to buy books for the school's library.
(Photo by Bill Vander Weele)