Posted on
Senior Profile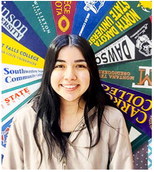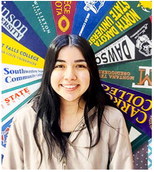 Guzman Learns From Being Active In High School Clubs
Culbertson High School senior Jennifer Guzman values the knowledge that she has gained through clubs during her high school days.
She has been involved in Business Professionals of America, FFA and Jobs for Montana Graduates.
When she participated in BPA, Guzman placed at the state meet in Excel competitions in both her freshman and sophomore years. She also placed at the regional level as a junior.
"It was really fun," Guzman said. "I learned a lot of things."
She increased her knowledge in both horticulture and woodworking when she was involved in FFA.
After transferring from Froid before her senior year, Guzman enjoys being part of the JMG program.
"It helps you get ready for college," she explained.
Another activity that she appreciates is cheer. She has been involved in cheer for the past four years.
"I really love tumbling for cheer," she noted.
In the classroom, her favorite subject is English.
"I really like writing, so it's fun for me," Guzman said.
Her favorite teacher is Shelly Salvevold.
"She's really easy going and fun to talk with," Guzman explained.
After high school, Guzman plans to attend MSU Bozeman and study computer science. She also wants to stay active in cheer.
She is glad that she grew up in Eastern Montana.
"The people here are really friendly. It's easy to get to know them," Guzman said.