Posted on
Brandon Big Leggins Sr.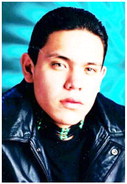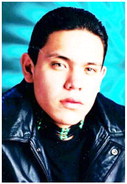 Brandon Big Leggins Sr., 39, of Wolf Point died Jan. 16, 2023.
He was born May 5, 1983, in Williston, N.D., to. Garett I Big Leggins and Margaret F Big Leggins. He grew up in Poplar, where he graduated early from Poplar High School in 2002.
He attended Fort Peck Community College, majoring in building trades with a dream of starting his own business in carpentry and home construction. Although he enjoyed working with his hands in the home construction field, he took on a job working for the Fort Peck Tribes water pipeline project and was the lead man laying water pipeline throughout the reservation. He attended every training opportunity he could and passed every test on the first try, becoming one of the first certified water treatment pipeline operators on the reservation.
After illness and several injuries forced him to take on less physically demanding jobs, he began working as a CHR driver for the Fort Peck Tribes. He enjoyed visiting and traveling with patients to their medical appointments.
He was a descendant of Assiniboine holy man Plenty Roads. Headman Reddog, Holy man Plenty Roads, and chief Soldier Kills Spotted Horse formed the basis of one of the powerful Canoe Paddlers bands of Nakoda before final settlement on the reservation.
He married Kristi on Jan. 22, 2010. Together, they have five children, Dean, Brandon Jr, Krista, Kristion and Michaela.
In his life, he touched