Posted on
Poplar's Lilley Scores 47 Against Harlem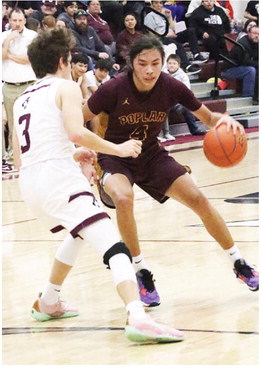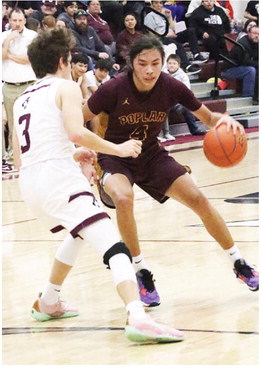 Delray Lilley pumped in 47 points to lead the Poplar Indians over Harlem, 107-50, in District 2B boys' basketball action in Poplar on Saturday, Jan. 21. The junior connected on 12 three-point shots in the game, which ties for third most in Montana High School Association history. The amount of three-pointers made is a school record for Poplar.
Also reaching double figures for the Indians were Allen Russell with 14, William Youngman with 11 and Geordy Medicine Cloud with 10 points.
Rounding out Poplar's scoring were Kaniel Ricker with six, Kameron Reum with four, Wilder Bearcub to two and Preston Ogle with two points.
Poplar Coach Gib Medicine Cloud said the return of two players to action will benefit the Indians as the season goes.
"Once everybody contributes, they are added gems," Medicine Cloud said. "We will continue to evolve. We're excited, just taking it day to day."
The Indians made 19 of their 41 three-point attempts in the contest.
Marley Stewart led Harlem with 16 points. Terrance Messerly added six points.