Posted on
John Wade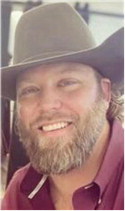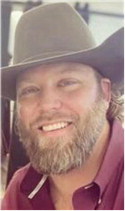 John Robert Wade, 38, of Bainville died Jan. 11, 2023.
Originally from Bakersfield, Calif., he was born to Ron and Patty Wade on Jan. 14, 1984, and graduated from North High School in 2002.
He proudly served nine years in the United States Army as a Staff Sergeant with the 4th Infantry Division, 2 Battalion, 12th Infantry Regiment, deploying on two tours to Iraq in Operation Iraqi Freedom and one to Afghanistan in Operation Enduring Freedom.
He spent the last decade in the oil and gas industry as a wireline operator.
He loved the outdoors, especially ice fishing. He was naturally good at pretty much everything — he was an excellent cook and was excited about honing his skills on his new Traeger (although he was worried he would get fat). He was the proudest while watching Conner and Siena play sports and was a very talented hockey player himself.
He was a lot of things to a lot of people. True to his "Wade" genes, he had sarcastic tendencies and a tough exterior but he was a gentle giant with a heart of pure gold. He was funny and smart