Posted on
Dewayne Jager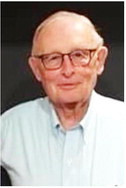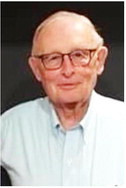 Dewayne Jager passed away peacefully with his family by his side in Plentywood, Mont., on Jan. 9, 2023.
He was born May 5, 1935, to Eric and Wanda Juanita (Dye) Jager in Opheim, Mont. His family moved to Glasgow when he was five years old. He graduated from Glasgow in 1953. In his youth, he played a lot of sports including basketball and baseball, even earning a letter in baseball while attending college. He then went on to complete one quarter of college at the University of Montana before being drafted in 1954 and serving until 1956 in the U.S. Army during the Korean War.
He completed his teaching degree at Eastern Montana College and moved to Wolf Point where he taught for 30 years. While there, he also coached football and boys' and girls' basketball.
He married Marlene Simenson Houg in 1967, as well as adopted her two children: Doug Jager and Tori (Davis). Dewayne and Marlene also had their own child, Shari (Kelly Olson). They also adopted a granddaughter, Amber Jager.
After he retired from teaching, he continued to serve the Wolf Point community in many ways, including serving on the city council from 1999 to 2007 and then becoming mayor until 2011.
Dewayne loved gardening, lawn care, the Packers, the Yankees and, most of all,