Posted on
Sheriff's Office Honors Employees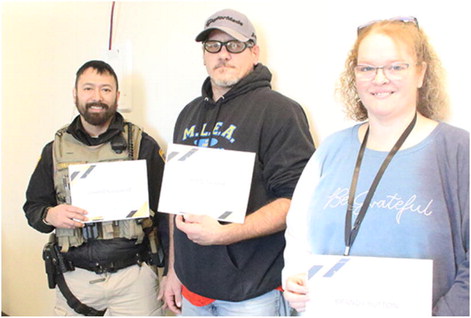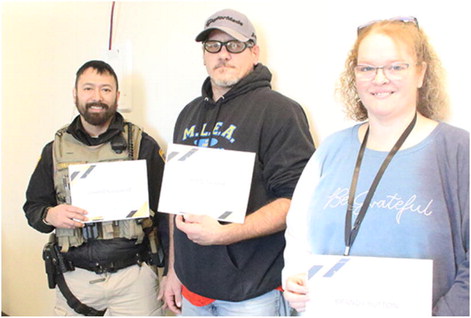 The Roosevelt County Sheriff's Office recognized three of its top employees during presentations on Friday, Dec. 30.
Honored were Dhareen Villaluz as Deputy of the Year, Jared Taylor as Detention Officer of the Year and Brandy Sutton as Dispatcher of the Year.
Sheriff Jason Frederick said he wants to make the awards an annual event.
"We used to, but we have gotten away from it," Frederick said. "We're going to bring it back."
The recipients will have their names placed on a permanent plaque in the office's lobby.
The three selections were each recommended by their supervisors to the sheriff.
"All three are able to step up and lead," Frederick said.
The sheriff noted, "Dhareen is a go-getter. If you give him a task, he will get it done."
Taylor was promoted to the rank of sergeant in early 2022.
"Jared has proven himself," Frederick said. "Brandy is also willing to step up and help and take on a leadership role if she needs to."