Posted on
Robert Houg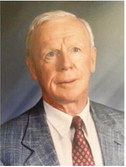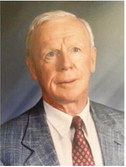 Robert "Bob" Houg, 94, died Dec. 23, 2022 in Virginia, Minn.
He was born Sept. 28, 1928, in Chetek, Wis., the only son of Carl and Mae (Newman) Houg of Ridgeland, Wis. He spent his childhood in Ridgeland, graduating from Prairie Farm High School in 1946.
He attended the Methodist Church in Ridgeland where he often played the piano. He was a gifted athlete and proudly played baseball with the Ridgeland Reds, including games against Bud Grant of Minnesota Vikings fame.
In the winter, he ski jumped for pleasure and competition. He played football when attending Stout and River Falls where he earned his bachelor of science degree. He started teaching high school English and speech in 1954 while also coaching athletics.
He graduated from the University of Minnesota with a master of arts education degree in 1959 and began his career as a superintendent of schools, primarily in Wisconsin, including New Lisbon, Elkhorn and Stevens Point. He also was school administrator at Frontier School in Wolf Point as well as in Minnesota and Arizona. He earned several certifications, awards and appointments in his 45 years in public education.
He loved music, playing cards, pancakes and chewing on an unlit cigar. He enjoyed eating hamburgers at the Ridgeland Fair and buying "scratch offs." He rarely missed watching 60 Minutes, Sunday Morning or Lawrence Welk. He knew every word to songs by Tom T. Hall and Perry Como.
He had one sister, Meredith Olsen-Rogers, of Ridgeland, who preceded him in death.
He is survived by his wife of 34 years, Judy Houg of Buhl,