Posted on
Lady Wolves Prepare For Contests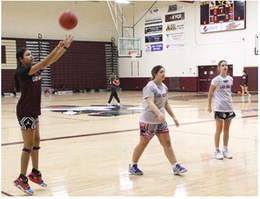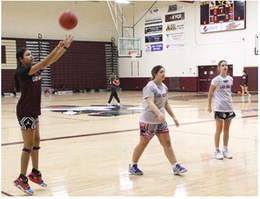 After struggling in their last couple of basketball games, the holiday break came at a good time for the Wolf Point Lady Wolves.
Coach Frank Benson said the players were eager to return to practice on Monday, Dec. 26.
"I was surprised how hard they worked on the first day," Benson said.
The week of practice included adding a few plays on the offensive side of the game.
Benson noted the Wolves need to just improve on the little things such as defending the screen and roll and making layups.
The Wolves will return to action with a non-conference game in Baker on Thursday, Jan. 5.
The Spartans have a new coach, Jason Coulter, and a standout freshman player, Madison O'Connor, this season.
"It will be a challenge in Baker," Benson said.
Baker has a 3-1 record this season with victories against Sidney, Lodge Grass and Forsyth. The Spartans fell against Miles City by a 53-52 final.
Wolf Point will return to conference action with a home game against Harlem on Saturday, Jan. 7.
Benson noted that the home contest will be a big one for the Wolves because it's a conference game.
The Wildcats are 0-4 this season with losses against Huntley Project, Lodge Grass, Malta and Poplar.