Posted on
Hauge Nears 1,000 Point Mark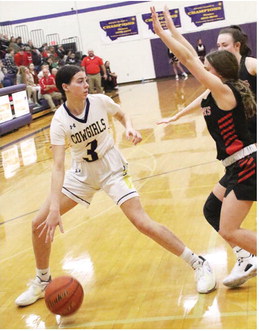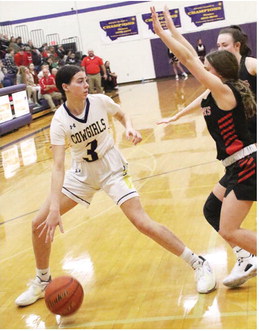 Culbertson senior Makena Hauge is about to hit an impressive milestone on the basketball court.
The All-State performer is only 18 points shy of joining the 1,000 point club for her career. The Cowgirls host Brockton on Thursday, Jan. 5, and Plentywood on Saturday, Jan. 7.
"It's always been a goal of mine," Hauge said of the milestone.
She noted there are many people that played a role in her career including her coaches and teammates.
"And my parents for getting my into the gym to shoot all the time," she said.
Her career has included scoring 399 points as a junior. She is also an All-State volleyball performer. She began her high school basketball experience by starting for the Cowgirls as only an eighth-grader. She credits Kelsie Williams, Ashtyn Ator and Fallon Sun Rhodes for helping her adjust to the high school game.
"I was pretty nervous, but some of the girls I had with me calmed me down," Hauge said.
Since those days, Hauge has improved through summer tournaments including playing with a Select team.
"I've definitely got more confident and developed skills that helped me," she said.
Career highlights also included qualifying for the divisional tournament twice.
The Cowgirls are off to a 6-1 start this season.
"I'm really happy with how we're looking," Hauge said.