Posted on
Dethman Makes Smooth Transition From Eastern Montana To Division I Hoops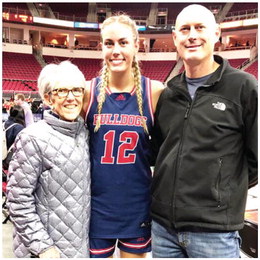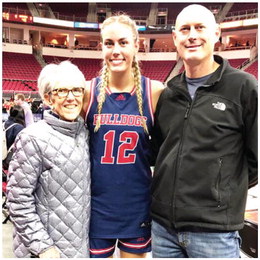 It's a long ways from Froid, Mont., to Fresno, Calif., both in regards of distance and from a Class C high school team to a Division I women's basketball program.
Sydney Dethman, however, has made the transition fairly smoothly.
Dethman, as only a sophomore, is starting for the Fresno State Bulldogs. She admits she is surprised that she was able to earn a starting spot this early in her collegiate career.
"I honestly was, but I had coaches push me," the former All-State Montana performer said during a telephone interview. "We all compete fairly well."
Dethman, a 6-2 post, accounted for a high game of 10 points against Utah Valley on Dec. 17. She grabbed eight rebounds in two of her games this season.
She feels her role is to provide positive feedback and use her long body to defend inside.
Fresno State ended its non-conference schedule with a 7-6 record and the squad ranks near the top of the nation as far as team defense.
"I had to learn to be more physical and quicker," Dethman said of defending the post at the collegiate level. "I needed to learn to be very talkative because I'm able to see everything."
Her journey of becoming stronger included spending three times a week in the weight room during the season and five times a week lifting during the summer.
"They are basically feeding me protein shakes," Dethman laughed. "I'm a 100 percent stronger. It's crazy how it changes your body, but in a good way."
Her goals for the rest of this season include becoming more aggressive and more consistent.
She hopes her team surprises other conference foes by finishing near the top of the standings despite being very young.
Although she's physically far away from Eastern Montana, Sydney's mind and heart are often in the Big Sky state. Online, she watches her older sister, MacKenzie, play for Rocky Mountain College and her younger brother, Mason, lead the way for the Froid/ Lake Red Hawks. Sydney is excited that MacKenzie recently received Player of the Week honors for the Frontier Conference. "I'm pretty proud of her for that," Sydney said.
Sydney was pleased when her father, Andy Dethman, visited her for games earlier this season. Her mother, Jaimie Wichman, is planning to come in February.
Even when no family members are in the stands, Sydney appreciates all the support from Eastern Montana.
"Everybody is always texting me," Dethman said. "You receive a lot of love, it's great."