Posted on
Tribal Court Hosts Toys 4 Tagojas Tree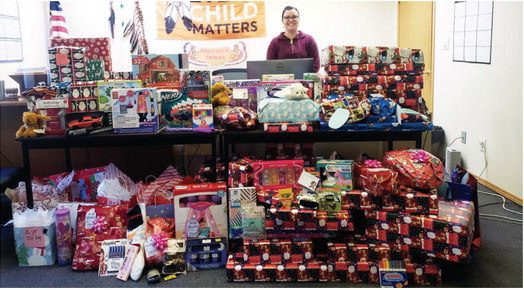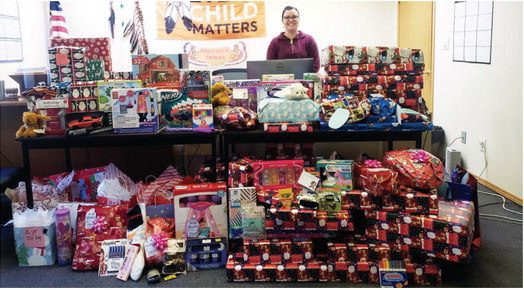 The Fort Peck Tribal Court hosted a Toys 4 Tagojas Tree event in December with the goal of ensuring that every tribally enrolled child who is placed in foster care on and off the reservation is not forgotten during the holidays.
According to Fort Peck Tribal Court data analyst Germaine Jackson, Chante Japp coordinated the event to ensure children stay close to their tribes, providing connection, purpose and identity.
Gifts were donated at tree locations at the Fort Peck Tribal Building between Dec. 1-20. Tags with gift ideas were attached to the tree and participants dropped gifts/ tags prior to the conclusion of the drive.
The Toys 4 Tagojas Tree resulted in over 120 plus gifts donated. Jackson said the event will be ongoing next holiday season.
"We plan to make this annual in the upcoming years," Jackson said.
For more information about participating or contributing to the Toys 4 Tagojas effort, call Japp Monday through Friday from 8 a.m. to 4:30 p.m. at 406-768-2459 or contact the Tribal Court at 406768-2400. You can also visit the Fort Peck Tribal Court Facebook Page.