Posted on
Smoker Named New Poplar Librarian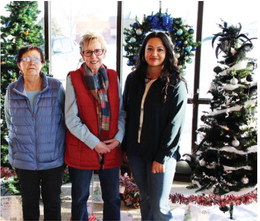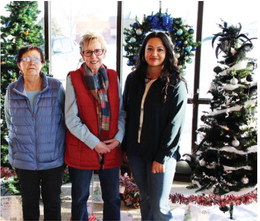 Poplar's Lori Smoker has been named James E. Shanley Tribal Library director, replacing longterm head Anita Scheetz, who retired in September after filling the role since 1991.
Smoker graduated from Poplar High School and has completed courses at Fort Peck Community College and Montana State University - Northern.
She told the Northern Plains Independent she was encouraged by members of the FPCC community to take the role, especially Olivia Headdress and Roxanne Smith. She also mentioned Marty Reum as a supporter.
Smoker has five children with husband, Scott, including 12-year-old Stephen, Leah, Shiloh, Sage and Selah. Selah was stillborn in 2019.
Smoker said she wasn't sure she was ready to tackle a new challenge so soon after losing Selah, but says the work routine and the community in Poplar have helped her with the grieving process.
Smoker said her main goal with the library is to improve offerings for the overall community, with events and activities aimed at specific groups like young people, seniors and students at the college.
"People should be using this library," smoker said.
Smoker is currently pursuing a Library Media Certificate through Montana State University - Bozeman.
The James E. Shanley Tribal Library opened in September 2012 in a brand new facility with expanded training areas, distance learning classrooms and IT department offices. The library is located on the north side of U.S. Highway 2 in the Fort Peck Community College complex in Poplar. Hours are Monday–Thursday, 8 a.m. – 5 p.m. and Friday, 8 a.m. - 3 p.m. They can be reached at 406768-6340 or by visiting fpcc. edu/library.