Posted on
Julie Azar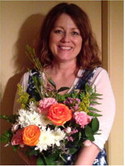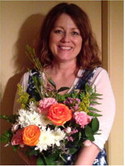 Julie Ann Azar, 59, of Williston, N.D., passed away at Mercy Medical Center in Williston, peacefully, surrounded by her family.
Fulkerson Stevenson Funeral Home of Williston is assisting the family. Friends may sign the on-line register and give their condolences at www.fulkersons.com.
Her funeral service will be held at 11 a.m. Friday, Dec. 30, 2022, at the Lutheran Brethren Church in Williston. Pastor Ron Erickson will officiate. Cremation will follow the service. Inurnment will be in the spring of 2023 at the Vida Cemetery in Vida, Mont. A family service open to the public will be held at 6 p.m. on Thursday, Dec. 29, 2022, in the Fulkerson Stevenson Funeral Home Chapel in Williston. Friends may call at the Fulkerson Stevenson Funeral Home on Thursday, Dec. 29, 2022, from 9 a.m. until 6 p.m. and at the church on Friday one hour prior to services.
Julie Ann (Olson) Azar was born on Feb. 19, 1963, in Wolf Point, Mont., to Lawrence and Annie Olson. She was raised on her family farm in Vida, Mont. There, she attended Southview School and then Wolf Point High School. As the youngest of her nine siblings, she was surrounded by affection from her large family.
In 1981, she moved to Williston, N.D., to attend beautician school. There, she met and then married the love of her life, Randy Azar, on April 7, 1989. Together, they would often visit her family farm in Vida. Julie and Randy were blessed with two children — first a son named Adrian in May of 1990 and then a daughter named Sarah who was Julie's birthday present in 1995.
The love Julie received from her family was multiplied when she had children of her own. Julie's caring personality made her an amazing mother. She worked from home so that she could care for her children and her aging parents. Throughout her life, Julie was always caring and looking out for others.
Julie had a beauty salon in her home which had many dedicated clients. She made many lifelong friends through hairdressing. She enjoyed conversing with her clients and sharing stories. She was always ready to listen.
Her love also extended to animals, to both in the wild and to her pets at home. Throughout her life, she had many cats and dogs, treating each as family.
In recent years, she enjoyed traveling and birdwatching with her son, Adrian. They made many trips together across Montana and North Dakota, checking off all of the new places they had been.
Julie was also very fond of shopping, especially for antiques. During her travels, she loved to look around at antique stores and to reminisce about items from her past. She had a liking for vintage cake plates and glassware.
She also had a passion for home decorating. She loved to rearrange and decorate to each season, especially for holidays and parties. She enjoyed hosting gatherings and being surrounded by family and friends.
This past fall, she made a once-in-a-lifetime trip to Norway to see the country where her grandparents were from. There, she was fortunate enough to visit her ancestral farm and meet her relatives who still call it home.
One year ago, she was diagnosed with terminal brain cancer. She was a warrior to the end and didn't let her diagnosis defeat her. She faced it bravely and made the most of her time by spending it with loved ones and sharing in new experiences. Throughout her trials, her faith remained strong, looking to God for strength.
Julie had the brightest laughter, the warmest hugs and made new friends everywhere she went. She never hesitated to reach out to others who were in need. Despite her diagnosis, she was constantly thinking of others. Her kindness inspired all of those around her.
Although Julie's life was not as long as some, she lived deeply with the time that she had. She showed a vast devotion to her family, friends and God. Her passion for life shined incandescently which drew others into her friendship. On Dec. 23, 2022, Julie was called to her heavenly home.
Julie is survived by her husband, Randy Azar; her children, Adrian Azar and Sarah Azar; her sisters, Ruth (Milo) Borg of Sidney, Mont., Norma Pawlowski of Billings, Mont., Edna (John) Niccolls of Spokane, Wash., Connie Buxbaum of Ronan, Mont., Jo Ann Olson of Wolf Point, Mont., and Donna (Dennis) Torres of New Town, N.D.; sisters-in-law, Margaret (Roger) Kalisiak, Shirley Azar and Karen Ellingson; and her many nieces and nephews.
She was preceded in death by her parents, Lawrence and Annie Olson; her brother, Robert Olson; and her sister, Diana Lawson.
In lieu of flowers, Julie has requested donations be sent to Kaidra's Good Vibe Tribe, which supports brain cancer warriors. Checks can be sent to 1621 20th Ave West, Williston, ND 58801 or donations on the website: kaidrasgoodvibetribe. org.
(Paid Obituary)