Posted on
Thomas G. Bracken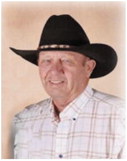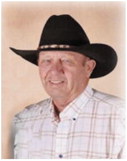 Thomas Bracken
Thomas G. Bracken, 78, died Dec. 8, 2022, at River Ridge Assisted Living in Billings.
He was born Nov. 26, 1944, in Poplar to Ray and Anna (Manning) Bracken. They lived in a two-room house in Homestead until he was 10 years old, where he attended grade school. He then went to high school in Medicine Lake, where he graduated in 1962.
After graduation, he attended various colleges in Montana until joining the National Guard.
On Nov. 30, 1974, he married Connie Engelke. On May 9, 1975, they welcomed their only son, Justin.
They farmed and ranched on his family farm west of Froid. In the early 2000s, they built a house overlooking Smoke Creek near the Engelke farm. He enjoyed raising cattle and helping Justin with farming and whatever else he needed help with. Connie also kept him very busy with all her projects and her sheep.
He was preceded in death by his wife, Connie Bracken.
He is survived by his son, Justin Bracken of Froid; sister, Linda Frantz of Ennis; and two grandsons.
A memorial service will be held Saturday, Jan. 14, at 11 a.m. at the Froid Community Center.