Posted on
Escarcega Wrestles To First Place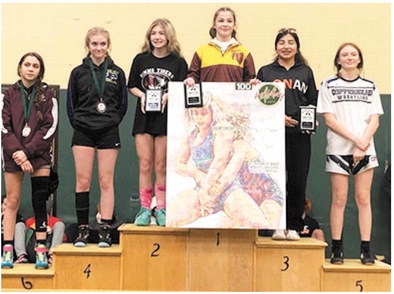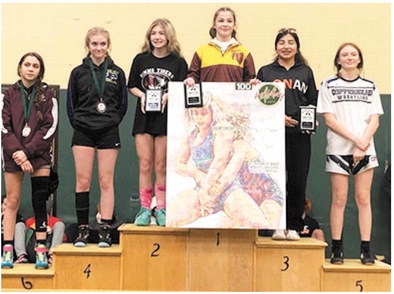 Poplar's girls scored 46 points and Poplar's boys accounted for 19 points during the Great Falls CMR Holiday Classic during the weekend.
Angelina Escarcega came through with a championship performance at 100 pounds in the girls' division. She pinned Simms' Hayley Petersen in 3:02 in the title match. The sophomore also won two other matches on pins.
Blake Follette won two matches, one by pin and one by decision, at 114 pounds.
Kacie Colgan earned two victories by falls at the tournament.
In the boys' division, Navarjo Escarcega pinned three opponents during the tournament at 126 pounds.
Craig Berg won one match on a pin and another on a decision at 170 pounds.