Posted on
Shop Local First During Holidays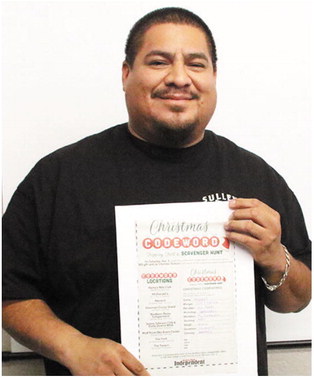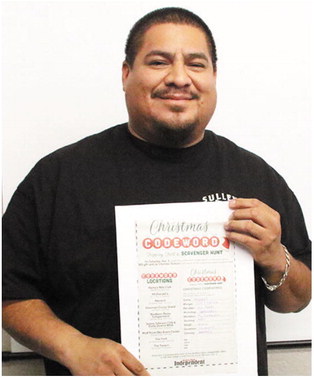 Although it's tempting to shop online this holiday season, shoppers should remember to check out local stores first for the perfect Christmas gift.
The Northern Plains Independent sponsored a Christmas Codeword Scavenger Hunt during the Wolf Point Chamber of Commerce and Agriculture's Christmas Stroll. Participating businesses who each donated a $25 gift certificate or Chamber Dollars included Harry's Nite Club, McDonald's, Nemont, the Sherman Inn, Northern Plains Independent, James Johnson CPA/ Darla Downs MSA, the Wolf Point Elks Event Center, Fox Ford and The Tavern.
Julie D'Ambrosio, executive director for the Wolf Point Chamber of Commerce and Agriculture, urged people to stop at area stores for their holiday shopping.
"It's important to keep the businesses that we do have open," D'Ambrosio said.
She noted that many local businesses are the ones who are boosters or supporters of many school and other organizations.
"Support the people who support you," D'Ambrosio said. "A lot of businesses donate money or goods to organizations throughout the town. To pay these businesses back, you should shop their stores."
According to American Express, an average of 67 cents of every dollar spent at a small business in the United States ends up staying in that local community. The Small Business Economic Impact Study also reports that every dollar spent at small businesses creates an additional 50 cents in local business activity as a result of employee spending and businesses purchasing local goods and services.
The U.S. Chamber of Commerce provides these five reasons to shop small during this holiday season: 1. Shopping small is investing in your local economy.
2. Small businesses are essential to the U.S. economy.
3. Small businesses give back to their community.
4. Many small businesses are now online, too.
5. You can find one-of-a-kind items and customized service.