Posted on
Culbertson Speech And Drama Competes In Froid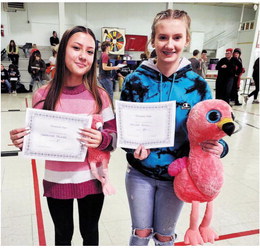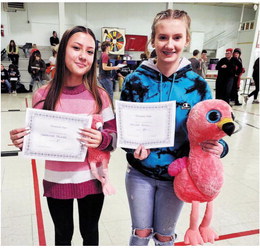 Culbertson's High School's Speech and Drama team had their shortest trip of the season this past weekend in Froid Sat, Dec. 10 for the Froid Invitational.
"It was a small meet with a little over 100 competitors from nine schools in attendance," coach Jeri Gustafson told the Community News.
Placing for Culbertson were Marissa Little-WhiteMan, first in informative, with Trevor Green coming in second place. Samantha Palmer placed first in dramatic solo and KayLee Kohl placed third. Mo Big Horn placed second in memorized public address, Jade Lone Bear placed third in original oratory. Logan Berwick placed seventh in dramatic interpretation, with Patrick Bowlby in eighth. Joseph McCarty placed eighth in humorous solo.
Also competing and earning their personal best scores of the season were Sublime Cady and Leland Pirkle.
CHS brought home the gold, placing first in the Class C Speech Sweepstakes.
"This upcoming weekend will find the team on the road to Choteau for a chance to check out the schools from the Northern Division," Gustafson said.