Posted on
Constance Youpee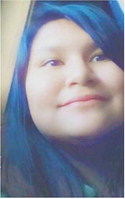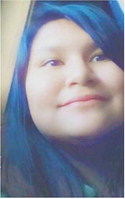 Constance Melvene Youpee, 15, died Thursday evening, Dec. 1, 2022, at her home in Nashua.
She was born May 13, 2007, at Poplar Community Hospital to Karen Tuttle (mother) and Charles "Rocky" Youpee Sr. (father). She was born Mother's Day that year.
She attended Poplar Schools until seventh grade, then went to Circle of Nation in Wahpeton, N.D., for eighth grade. She then spent her freshman and sophomore years at Glasgow High School.
She loved her family deeply and cherished every moment spent with them, along with all her friends near and far.
In and out of school, her hobbies and activities she really enjoyed was driving. She was so excited and proud of herself when she got her license and any chance she got to be the driver. She also enjoyed video games, choir, playing her ukulele and school plays. She was the president of FCCLA (Family, Career, and Community Leaders of America) and Art Club. She had a huge love for art. She also loved animals of all kinds, but especially the family's dogs.
She is survived by her mother, Karen and Travis Tuttle; sisters, Tiona and Theada Jones, Lillian, Taini and Evette Tuttle; brothers, Charles Jr., Quentin and Lennox Youpee, and David Tuttle; and grandparents, Everett Jones, Menford Jones, Connie Fast Horse and Rose Morsette.
Her funeral was held Monday, Dece. 12, at the Poplar Cultural Center. Interment followed at Fort Kipp Cemetery. Clayton Stevenson Memorial Chapel was entrusted with the arrangements.