Posted on
Bainville Grain Elevators Set For Demolition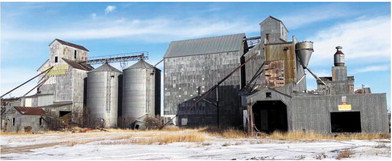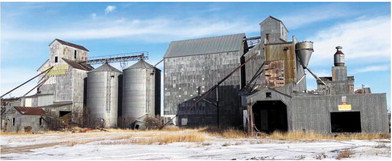 Bainville Mayor Toby Romo said that Veit Construction will begin demolition work on the town's old elevators next week. "BNSF has notified the Town that the contractor will start demolition of the grain elevators next week," he said via social media post Dec. 11.
"Veit Construction was awarded the work. They will be hauling all materials off the site by truck. They must remove all materials to a depth of 2 inches and leave the site with an even grade."
According to Bainville's "Treasured Years," Bainville Grain Elevators originated after Jennison-Frank Flour Mill burned down around the turn of the last century. Following the fire, the partners build the Fairview Mill Elevator in 1914 and would go on to partner with local operators Harvey McCracken, Ray Giese, Wilson Bucklin, C.E. Scott and Melvin Torgerson, who attained the position of mill elevator manager in 1955. Coast Trading Company purchase the mill business in 1976.
Romo said the town has been in talks with BNSF since May. He said their contractor would be coming to the area to begin work around Dec. 19 and said no new construction plans at the site have been discussed. "I don't know of any plans for the property and do not anticipate that they would build anything," Romo said.