Posted on
Bainville Girls Fall Against Circle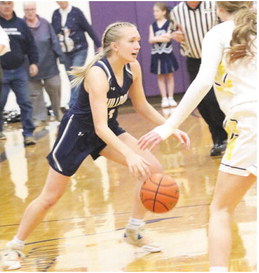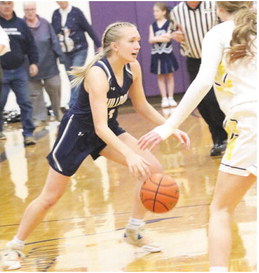 Bainville's girls' basketball squad suffered a 52-36 home loss against Circle during home action on Saturday, Dec. 10.
The Bulldogs played even with Circle in the first quarter, which ended in a 13-13 deadlock. Bainville's Miah Pippenger connected on a three-pointer in the period.
The Wildcats outscored Bainville by an 18-8 margin in the second quarter and an 11-4 margin in the third quarter.
M. Pippenger scored 11 points to lead the Bulldogs. Also scoring were Elsie Wilson with eight, Hailey Berwick with five, Tally Berwick with five, Brecklyn Pippenger with three, Lila Butikofer with two and Kendra Romo with two points.
Circle's Kirsten Wagner finished with 19 points. Madeline Moline and Alexis Moline added eight points each.