Posted on
Senior Profile Culbertson Senior Finds Joy In the Sky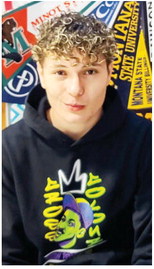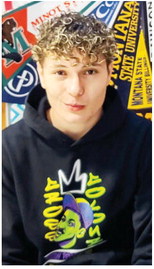 Culbertson High School senior Trevor Green recalls a memorable vacation when he was very young. He was only 4 years old when his parents took him to the Kennedy Space Center in Florida.
"I was running to the gates," Green laughed about how excited he was at that age. "My parents didn't know what to do with me."
Although he says he was probably interested in flying as soon as he was born, his time in Florida probably sealed the deal. That love hasn't died.
As a high school senior, he is taking dual enrollment instruction in aviation through Overland. His instruction is about an hour a week, and he says the amount will increase after his speech and drama season is finished. He started being part of the program when he was 15 years old. Green hopes to receive his pilot's license in about six months.
He wants his future to include either flying with military aviation or a commercial airlines.
After high school, Green plans to attend Embry-Riddle Aeronautical University in Florida to complete a four-year program.
Green
Green also enjoys the benefits of public speaking. He says that he loves the concept of using language to reach people.
He utilizes his speaking talents to excel on Culbertson's speech and drama team. He placed fourth at state as a junior and fifth as a sophomore for informative speech.
This season, Green has earned first-place honors in each meet that he has attended. His presentation focuses on how people make decisions without thinking because of advertising and propaganda.
He says his goals for speech and drama include making life easier for advisor Jeri Gustafson.
"I'm trying to go to every meet and take first place," Green said.
Green, who is vice president of Culbertson's National Honor Society chapter, participated in cross country this fall. He missed six weeks of the season due to a leg injury, but he was glad that he was able to compete at the state meet.
"It was a rough season, but at the end I was satisfied with it," Green said.
His favorite class is government. He can't pick a favorite teacher.
He enjoys being part of the Culbertson community. "I like the connection of being in a small community. Everybody supports each other," Green said.