Posted on
Indians Compete At Sidney Meet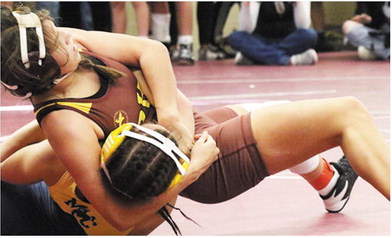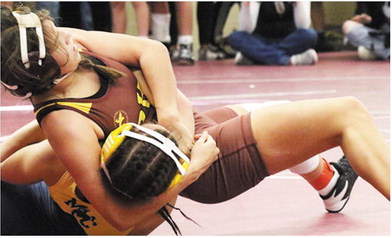 Poplar's wrestlers opened their season with a solid showing at the Eagle Invitational in Sidney on Friday, Dec. 2, and Saturday, Dec. 3.
The Indians scored 15 points in the boys' large meet that included a team from California and another from Ohio.
Angelina Escarcega earned first place in the girls' 107-pound division. The sophomore pinned five opponents in the tournament.
Kacie Colgan posted a 4-1 record for third place in the girls' 120-pound division. She pinned Miles City's Mayse Fox in 3:51 in the third-place match.
Blake Follette took sixth place at 120 pounds in the girls' division. She won three matches on pins.
In the boys' division, Navarjo Escarcega placed fifth place at 126 pounds. He won two matches on pins and two matches on decisions.
Travis Pribbernow placed sixth at 170 pounds in the JV meet.
On Friday during dual action, the Poplar/Wolf Point team earned first in its pool and second overall in the small team division. Highlights included Navarjo Escarcega going 4-0 and Angelina Escarcega posting a 2-2 record against boys.