Posted on
Turcotte Dinner Features Great Food, Love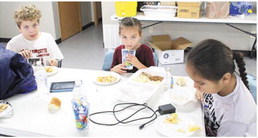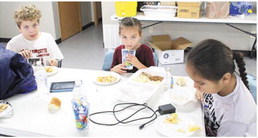 The Beauchamp Building in Wolf Point featured a lot of food on Thanksgiving day, but more importantly it was also holding a lot of love.
The second annual William Turcotte Thanksgiving Dinner was celebrated in the community thanks to the donations of many residents. William died suddenly on Nov. 20, 2020, at the age of 20.
Volunteers, including many family members, served meals to about 300 local residents throughout the afternoon.
"We've been preparing all week. We actually started cooking yesterday," Buck Turcotte, William's father, said. "We can't say enough for the support from the many people that we had."
Volunteers at the event noted they had plenty to be thankful for during the holiday.
"Right now, I'm thankful for all the family here showing their support," Buck said.
William Turcotte, grandfather, noted, "I'm thankful for the whole operation. All the people are here to honor my grandson. It's kind of an honor to celebrate him and the community."
Lily Gregori, who was volunteering, also said she has plenty of be grateful for this year.
"I'm thankful for everybody here and the families."
Wolf Point High School freshman Stone Lilley added, "I'm thankful for everybody here and my family and friends."
Linda Hansen was one of the hard working volunteers throughout the day. She said she was thankful for her entire family and friends.