Posted on
School Group Provides Turkeys To Families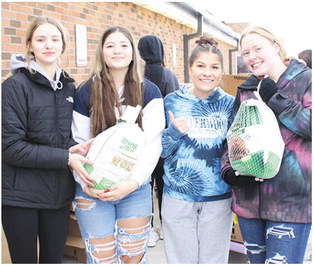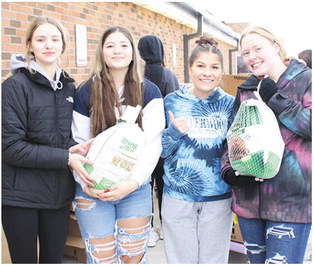 For the second year, a community minded student organization at Wolf Point High School provided turkeys for several Wolf Point families.
The Power Rangers gave out 100 turkeys in the high school's parking lot the morning of Tuesday, Nov. 22.
Wolf Point High School Principal Kim Hanks noted that when the turkeys were given, individuals also received information about what the school district's Title I program offers.
More than a dozen enthusiastic high school students took part in the distribution.
"We're trying to make sure the school is a major part of the community," consultant William Henry said. "One way is to give back to the entire community."
The Power Rangers were formed during the 2020-2021 school year after Henry said such groups have been beneficial in other school districts. Projects have included providing breakfast foods to high school students and staff, rewards for good grades and making the lobby more comfortable.