Posted on
Labatte Provides Steady Play, Leadership For Tetons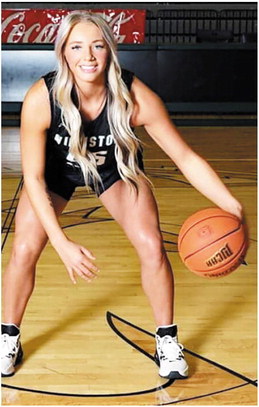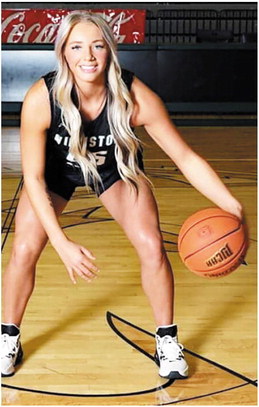 Froid native Sydney Labatte has been a valuable asset as she plays for her third year in Williston State College women's basketball program.
The redshirt sophomore is currently averaging 10.9 points per game and 5.4 rebounds per contest. She is shooting 49 percent from the field.
"Whether it's a game or it's in practice, no one outworks Syd. Another fact is, she has what I call that 'Eastern Montana Toughness,'" Williston State College Coach Bill Triplett said. "Those two things alone set her apart from most players. She's a keeper."
Labatte is able to play a third year in Williston due to a COVID related rule, which allows an extra year of eligibility.
"I get to play for Triplett for another year, get free schooling and get to keep playing basketball," Labatte said of her decision to compete for a third season.
After an All-State basketball career including state tournament trips for the Froid/Lake Red Hawks, Labatte was recruited by Triplett to play for the Tetons. The talented left-hander also participated in volleyball for her first two years at Williston State College.
"I have improved a lot," Labatte said of her basketball contributions. "I needed to learn to play the four or five spots while being only 5-8. Every year, I've gotten stronger."
Her determination and dedication have been noticed. This is her second year as a captain for the squad.
"Syd's really become a leader for us. She leads by example, sets a good tone for us in games and practices too," Triplett said. "Plus, she's a great student too."
Labatte explained one of her favorite things about playing collegiate basketball has been meeting people with different backgrounds including players from Spain and Australia. "It's cool to meet people like that," Labatte said. After she leaves the program, the Froid tradition will continue because Dasani Nesbit has signed to play volleyball and basketball at Williston State College.
"I let her know it was a good place," Labatte said of visiting with Nesbit.
One of Labatte's teammates this season is former District 2C standout Elizabeth Field of MonDak.
"Actually, I didn't know her at all, but we've gotten to be super close friends," Labatte said.
In the classroom, she has also succeeded. Labatte earned selection to the president's list and dean's list in each of her first two years. During high school, she was the salutatorian in Froid.
"Doing well in academics has always been expected," she noted.
She is studying in the sports and recreation program and is also taking business classes.
After coming a game away last season, Labatte's goal for this season is to qualify for the national tournament. That would be a great and fitting way for her to end her athletic career at the school.
"We're improving every game so that's good," Labatte said of the Tetons.