Posted on
Bainville Features Good Experience Entering Boys' Season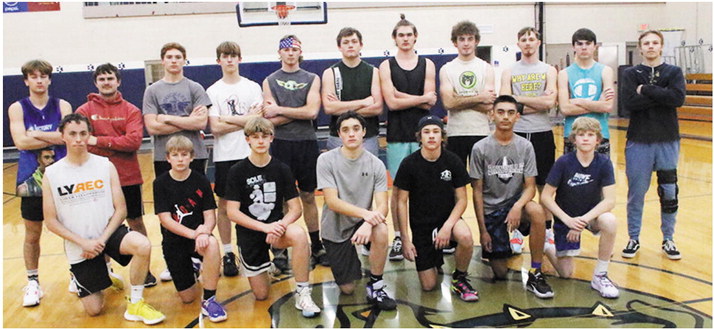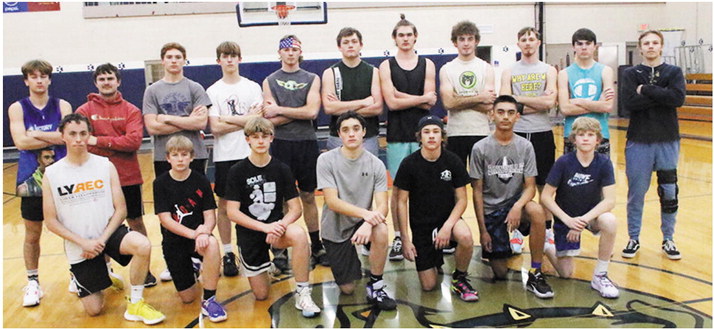 The Bainville Bulldogs return four players with starting experience from last season's team that placed fourth at the Eastern C boys' basketball divisional tournament.
Top returning players for the Bulldogs include senior Ayden Knudsen, junior Sam Butikofer, junior Chuck Butikofer and junior Alex Strickland.
"All four saw a lot of varsity time," Bainville's new head coach Shawn Romo said.
Along with Knudsen, other seniors on the squad include Adrian Anderson, Drae Nelson and Roger Butikofer.
"Ayden has seen a lot of varsity minutes the past couple of years and we will see his leadership show this year," Romo said. "Overall, senior leadership will be great to see with the years of investment each have put in the game and team."
The coach noted the Bulldogs are hard working and eager to learn.
"They are a fun group to coach and will be fun to see how they improve throughout the season," Romo said.
Strengths for the Bulldogs are their experience, size and speed.
"Our team will need to work on our defense and limiting turnovers on offense," Romo said.
Pre-season favorites in the league include Froid/ Lake, Plentywood and Fairview.
"There are some good teams in the district this year and I hope we are battling with them near the top," Romo said.
The team's goals include competing at a high level and improving throughout the season.
Bainville Basketball Schedule
Dec. 2: at Richey/Lambert Dec. 3: MonDak Dec. 9: at Culbertson Dec. 10: Circle Dec. 16: at Brockton Dec. 17: at Froid/Lake Dec. 22: at Lustre Christian Jan. 6: Plentywood Jan. 13: Culbertson Jan. 14: at Fairview Jan. 20: at Savage Jan. 21: at MonDak Jan. 27: Lustre Jan. 28: Brockton Feb. 3: Richey/Lambert Feb. 4: at Circle Feb. 10: at Plentywood Feb. 11: Froid/Lake Feb. 13-18: District (Sidney) March 1-4: Divisional (Wolf Point) March 8-11: State (Billings)