Posted on
Wrestlers Look Forward To Successful Season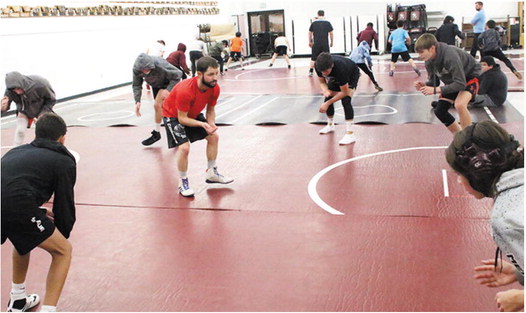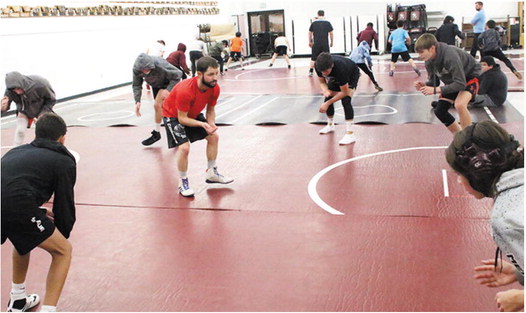 With 11 total wrestlers, the Wolf Point program is looking forward to a successful campaign under the leadership of Coach Scott Vandall.
"I'm very optimistic," Vandall said of the season. "All these kids have good wrestling experience."
The girls' program features Joli Beston and Samantha Reed. Both athletes have competed at state meets during their careers. Beston placed second at the state meet in 2021.
Jeina Reum, an eighth-grader, is also expected to have a strong season for Wolf Point's girls' program.
Having the most experience in the boys' program are juniors Maddox Reum and Jayceon Clark. Kale Jensen returns to the sport and should compete well.
Kasey Reed, Sam Boysun and JonJon Williams are anticipated to put together solid campaigns for the Wolves.
"I expect a lot from our young people," Vandall said.
Williams doesn't have wrestling experience, but he has combat experience through the local boxing club.
Eighth-graders Jesse Reed and Jayden Dominique should make a smooth transition to the high school level.
Vandall is excited to have the opportunity of coaching his niece, nephews and three Godchildren this season.
"This is a family sport," he said. "We're very optimistic of what the season will bring."
Assistant coaches are Maestro Martinez, Dave Hopson, Josh Toews and Caleb Pennington.
The Wolves will open their season at the Eagle Invitational in Sidney on Dec. 2-3.
Vandall said the team will compete in many large tournaments this season in preparation for the divisional meet in Columbus on Feb. 3-4.
The Wolves have a home mixer on Dec. 8.