Posted on
Lady Wolves Return Strong Group Of Players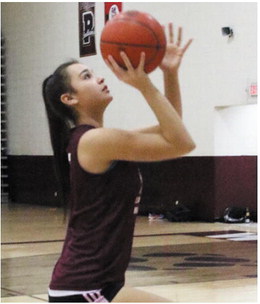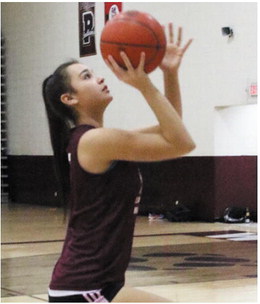 The Wolf Point girls' basketball program features a great turnout entering the 2022-2023 season.
Coach Frank Benson is excited about the turnout, which includes 12 freshmen.
Returning starters for the Wolves include senior J'Elle Garfield, senior KJ St. Marks and junior Sierra Hamilton. Katelyn MacDonald, a senior, saw a ton of playing time as the team's sixth man last season. Garfield was an All-Conference selection last season.
Other girls with varsity experience include senior Mahala Moran, junior Kylie Rodenberg and sophomore Keeley Blount-Henderson.
"We have some good shooters and Sierra posts up well," Benson said of the team's strengths.
He said leadership is also an asset for the program. "We have a good group of leaders," Benson said.
Another strong area is the hustle and defensive play that MacDonald provides.
Benson feels the Wolves are a deep unit this season.
A question early in the season is to establish who will take over the point guard responsibilities.
Benson sees Malta as the team to beat in the conference heading into the season. "Poplar could be a sleeper," he said.
Assistant coaches are Marianne Zilkoski-Rees and Alonna Sansaver-Martinez.
The Wolves will open their season at home against Glasgow on Friday, Dec. 2.
The district tournament is Feb. 16-18 in Malta. The divisional tourney is scheduled for Feb. 23-25 in Glasgow.