Posted on
Volleyball Players Earn Honors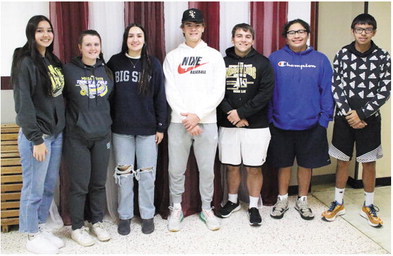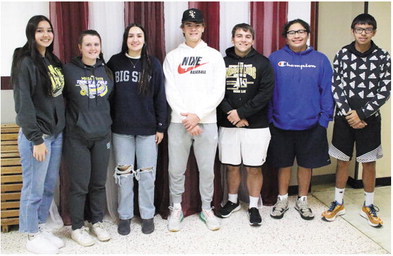 Wolf Point's seniors J'Elle Garfield and Katelyn Mac-Donald have each been selected to the District 2B All-Conference volleyball team.
Garfield was one of three leagues players who were voted both All-Conference and All-State. The other players were Malta's Allison Kunze and Glasgow's Carly Nelson.
Also selected All-Conference were Glasgow's Daley Aune, Malta's Isabel Hansen and Glasgow's Samantha Tryan.
Wolf Point's junior Sierra Hamilton, Poplar's junior EmmaRae Martell and Poplar's senior Morgen Nordwick were among the second team selections.
Other second team picks were Harlem's Jessica King, Malta's Kennedy Koss, Glasgow's Tatum Nyquist and Malta's Madison Williamson.